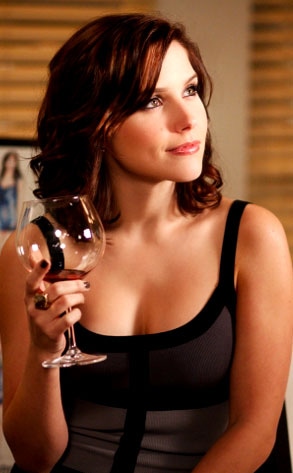 Fred Norris/The CW
ABC sources confirm that One Tree Hill star Sophia Bush has been cast in the family comedy pilot Southern Discomfort.
So does this mean One Tree Hill is getting canceled? Not so fast. Here's what I'm hearing:
Southern Discomfort is in second position to One Tree Hill, meaning that if OTH gets an eighth season, Bush will stay on the CW series.
CW sources tell me that no final decision has been made on Tree Hill, however there is some good news: While it was believed a few weeks back that Life Unexpected and One Tree Hill are vying for a single spot on the CW's 2010-11 schedule, that may no longer be true.
One source tells me it's looking likely at this point that both One Tree Hill and Life Unexpected will get 13 episode pickups. Another insider calls OTH's chances "better than 50/50." Again, no firm decisions have been made at this point, and the network has until May 19 to announce its fall lineup to advertisers.
I'm told One Tree Hill and Life Unexpected both stand a much better chance of surviving than Melrose Place.
OTH's ratings have dipped ever so slightly this season, from 2.9 million last season to 2.39 million this season (to date). And the series obviously has a very active fan base, with 1.6 million fans on Facebook, and came in as runner-up in our just-ended Save One Show fan campaign.
Life Unexpected has gone up and down in its short, 13-episode life, culminating with the first-season finale last night, which drew 1.8 million viewers.
There are four more episodes of One Tree Hill this season, and the next will air April 26 on the CW.
I'll let you know if/when I hear more...