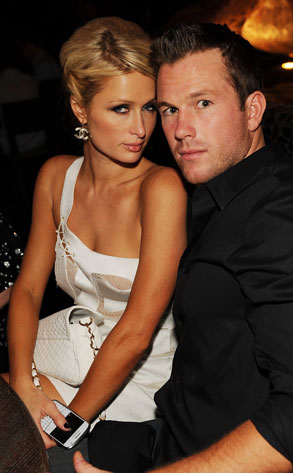 Courtesy of Denise Truscello/TAO
Paris Hilton and Doug Reinhardt have allegedly broken up again. Radaronline has reported that they have the reason behind the break up, which has nothing to do with a missing Valtrex prescription.
Supposedly, Paris was concerned that Doug was using her to further his own "career aspirations." Considering that dating her was his career, she might be on to something.
The real puzzle here is trying to figure out what Paris does for a living.