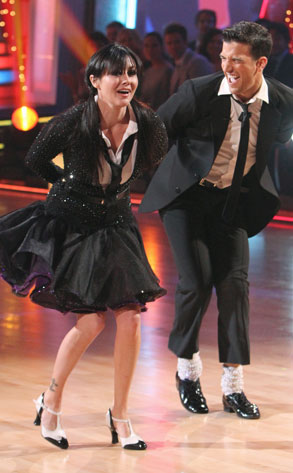 Adam Larkey/ABC
Poor Mark Ballas.
Not only were he and his celebrity partner Shannen Doherty the first to get booted this season on ABC's hit show, but the 23-year-old ballroom vet has also been nursing a knee injury suffered during rehearsals for DWTS.
But is a li'l bruised ego and a bummed leg the only things out of step for Mr. Ballas these days? Nope!
Read on for more tales of the curse...