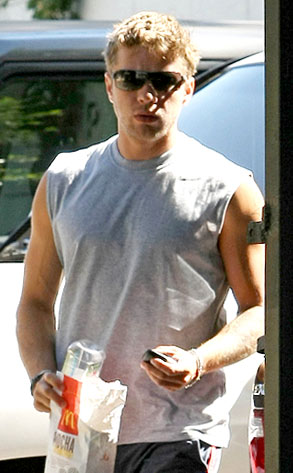 Rachpoot/INFphoto.com
In some sort of fantasy land, Britney Spears and Justin Timberlake would reunite, Jessica Simpson and Nick Lachey would be celebrating their eighth year of marriage right now and Reese Witherspoon and Ryan Phillippe would be living happily ever after.
Alas, that's not reality.
But the people who live in that fantasy land still give Phillippe a hard time and he's really sick of it, he whined to Howard Stern on Sirius XM radio yesterday.
"I've been dumped on in the press for relationship stuff since Reese and I divorced," he complained. "I'm tired of getting s--t on. I don't feel like I deserve it. Things happen!"
He finds it especially annoying given the current state of their relationship…