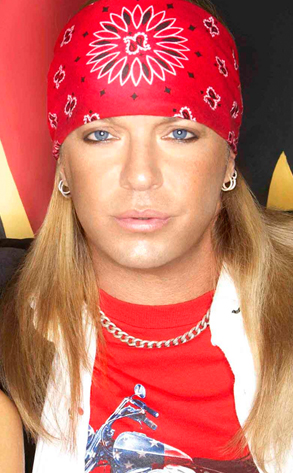 VH1
Every rose has its thorn, just as every appendix has its bursting point.
Bret Michaels underwent an emergency appendectomy Monday in Texas after being rushed to the hospital with severe stomach pain.
"He remains in the hospital, is doing well and beginning the recovery progress," the rocker and reality-TV star's rep said in a statement.
"Michaels, who has been known to perform under extreme conditions that would make most performers cancel, will unfortunately have no choice but to reschedule some of his April tour dates."
The Celebrity Apprentice contestant was in San Antonio getting ready to perform Sunday night when he first started experiencing pain. By 1 a.m. he required a trip to the hospital.