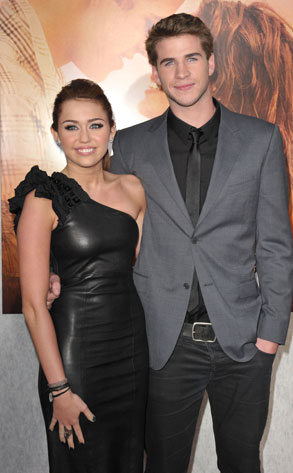 John Shearer/Getty Images
Now that's she done launching her Last Song in theaters, Miley Cyrus is getting back to work on her music.
She spent her weekend shooting the video for "I Can't Be Tamed," the first single off her new album, at Sony Studios in Culver City, sources confirm to E! News. And of course, her Aussie boyfriend, Liam Hemsworth, was also on set to support her.
The clip won't be released until May, but we've got a sneak peek of what you can expect to see in what one insider calls an "edgy" video...