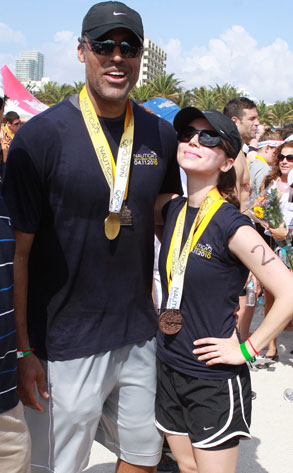 Fame Pictures
Eliza Dushku and Rick Fox turned up the heat in Miami today.
The couple competed in the third annual Nautica South Beach Triathlon Sunday to benefit St. Jude Children's Hospital. They held hands during a portion of the race, which included a half-mile swim, 19-mile bike ride and a four-mile run, and crossed the finish line at the exact same time.
The Dollhouse star tweeted, "I feel like I ate the SUN! My body's burning up right now. We finished 2hrs45mins. @rickafox came in 1st place in male celeb division!"