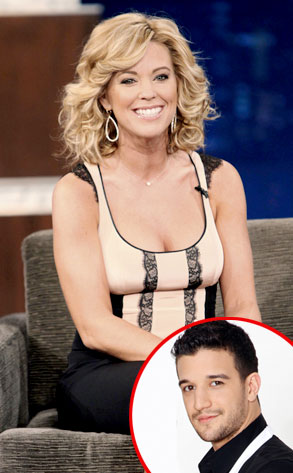 ABC/Adam Larkey; ABC/Craig Sjodin
Bruno Tonioli may find Kate Gosselin's dancing "dreadful," but two-time cha-cha champ Mark Ballas thinks people need to cut the reality mama some slack.
"She's really out of her element, thrown in the deep end," Ballas tells us. "I think she's doing a really good job, and I think people need to give her a break. I absolutely sympathize with her. She's never done this before. It's difficult."
But that doesn't mean Ballas expects Gosselin to actually win...