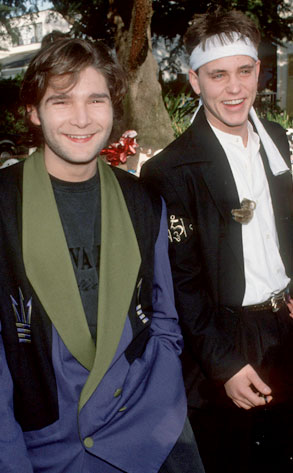 Ron Galella/Getty Images
Corey Haim fans are going to have to continue to mourn on their own.
The late actor's pal Corey Feldman announced today on his blog that Haim's mother, Judy, has nixed plans for a public memorial for the onetime teen idol.
"Her reasoning for this is that she is in tremendous grief and feels that to create an event celebrating Corey's life would be too much for her to bear at this time," Feldman wrote.
Instead, a few close friends and family members will assemble for a private dinner in Los Angeles, he added.
Presumably, Feldman is planning to attend.