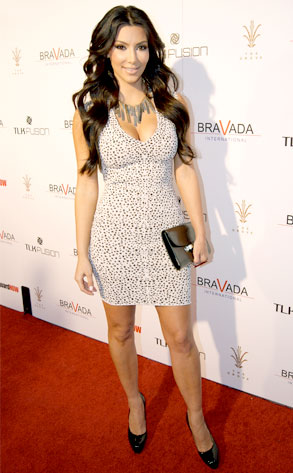 Courtesy of Chris Hall
Kim Kardashian is all business, baby—and that's just the way she likes it.
At last night's Bravada launch party, I asked the newly single starlet how she manages to balance all her products, endorsements and shows and still have a personal life.
"I think my life is business right now," Kim told me. "I'm totally fine not having a life. I love working and I work with such amazing people that have become my friends, so a lot of the work I do isn't tough. It's fun and I'm having a good time doing what I'm doing, so it keeps me motivated and inspired."
Stepdad Bruce Jenner agrees that Kim's adjusting to the single life just fine...