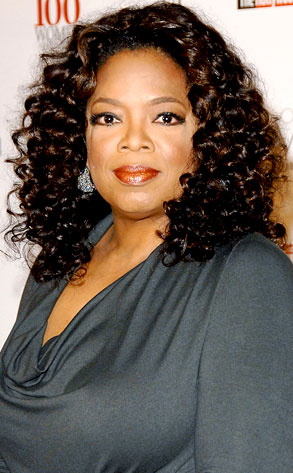 Jon Kopaloff/Getty Images
Yeah, like she was really gonna leave.
Already the undisputed (albeit outgoing) queen of daytime, Oprah Winfrey has nowhere to go but night, and will be doing so next year with Oprah's Next Chapter, a prime-time hourlong talk show of sorts that will air on Winfrey's own, um, OWN.
The show will air just two or three times a week and debut in late 2011. She will wrap up 25 seasons of The Oprah Winfrey Show in September of next year.
Oprah's Next Chapter will take on something of a familiar format, featuring Winfrey talking to the movers and shakers she deems most interesting and newsworthy, but—and here's the twist—instead of confabbing in front of a studio audience, the conversations won't be boxed in, with Oprah traveling the world to places like Egypt and China for the sit-downs.
But that's not the only place her name is going to show up on OWN's listings grid.