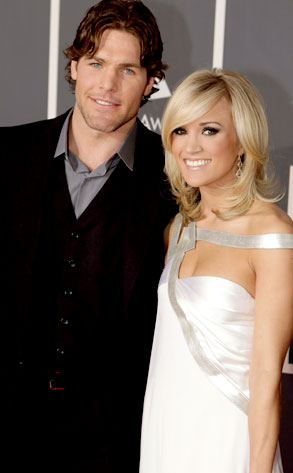 Jeff Vespa/Getty Images
Well, this is certainly a fitting location for Carrie Underwood to tie the knot.
A source close to the country cutie and her Canadian hockey beau, Mike Fisher, tells E! News the couple plan to marry this summer in Nashville.
"They've already picked out the location," says the source. "Invites are going out soon."
The news doesn't come as a complete surprise. Carrie did drop a clue during a recent interview with CMT Radio Live, in which she said that instead of a traditional cake she was going to have IveyCake bakery make cupcakes instead.
The bakery's location? Yep. The Nashville area.