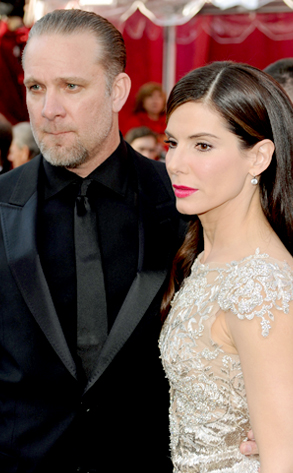 Steve Granitz/Getty Images
Now Jesse James is out to defend his lady's honor.
Echoing what Sandra Bullock said yesterday, the rehabbing Monster Garage star on Wednesday denied the existence of a kinky, incredibly un-P.C. sex tape featuring him and his estranged Oscar-winning wife.
"The claims of sex tapes are untrue and completely fabricated," James said in a statement to People.
Since he said "tapes," it sounds as if he's also denying the existence of an alleged dozen homemade videos featuring him, other partners and, according to RadarOnline, "a mass amount of Nazi paraphernalia."
Forget the twisted worldview, that just sounds unwieldy.