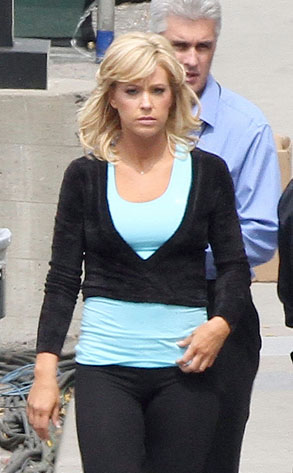 INFdaily.com
Hey, Jon Gosselin says he's the more hands-on parent. He never claimed he's the better communicator.
Responding to Jon's hastily filed petition for primary custody of his and Kate Gosselin's eight kids, Kate's attorney tells E! News that the filing Jon's camp put together is full of holes.
"We just [received] a copy of the filing today," said lawyer Mark Momjian. "It's hard to really understand it.
"We think that the filing is incoherent on a number of levels. Number one, I don't even know where Jon Gosselin lives. The first thing he's supposed to do is list his address and he conveniently ignores that."
It's sort of like spelling your name wrong on the SATs or something…