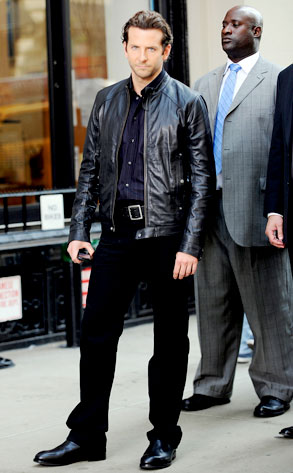 Fame Pictures
Sexy A-Team star Bradley Cooper looks totally different when he's not bromancing with costars or flirting with his ladylove.
Just check out his mug!
Cooper's in NYC to film The Dark Fields with Abbie Cornish, and it looks like something has transformed the hunk from his usual bubbly self to a more serious soul...and he looks pissed!
Who could be to blame for this moody metamorphosis?