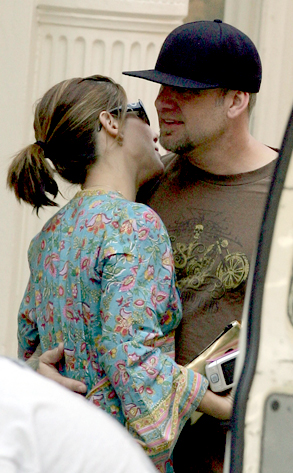 Hector Vallenilla, PacificCoastNews.com
The more I hear about Jesse James, the more I wonder: What in creation did Sandra Bullock ever see in him? Didn't she see the same warning signs we all saw?
—Lovey, Austin, via the Answer B!tch inbox
Well, if she did, Sandra Bullock didn't exactly share them with the planet.
Long before Michelle "Bombshell" McGee blasted what appears to be an irreparable hole in their marriage, Jesse James and Bullock were celebrated by the media as an "unlikely" couple.
But if you dig deeper, you'll see that these two had more in common than you may think, including a few similarities that may surprise you...