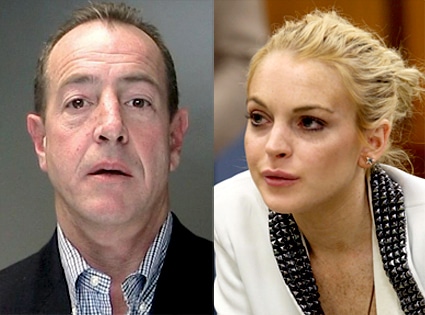 Suffolk County Police Dept.; AP Photo/Nick Ut
If Lindsay Lohan was feeling queasy before about her dad's publicity-grabbing antics, this isn't helping.
As word spread this week of Michael Lohan's engagement to former Jon Gosselin squeeze/tabloid reporter Kate Major, the troubled actress had a singular reaction.
"I'm gonna vomit!" Lohan tells Us Weekly. "I so didn't need that info...yuck!"
(And shockingly for once, we find ourselves agreeing with her...)
Lindsay and Michael haven't exactly been on the best of terms of late, especially after he called yet another press conference last week to denounce his 23-year-old daughter's hard-partying ways.
Lindsay's mom and Michael's ex-wife, Dina, has declined to comment on the nuptials, which Major tells E! News might happen "towards the end of the year."