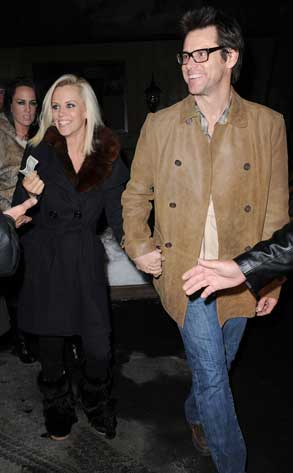 Gustavo Caballero/Getty Images
Did Jenny McCarthy decide she's too young to be dating a grandpa?
The Dirty Love star and her longtime beau, Jim Carrey, have called it quits.
"Jim and Jenny have recently decided to end their five-year relationship," Carrey publicist Marleah Leslie said in a statement to E! News. "They are grateful for the many blessings they have shared and wish each other the very best."
The couple first announced their amicable split via their respective Twitter feeds.
To be frank, we did not see this one coming. Apparently we should have paid attention to the writing on the wall, not the writing in the sky.