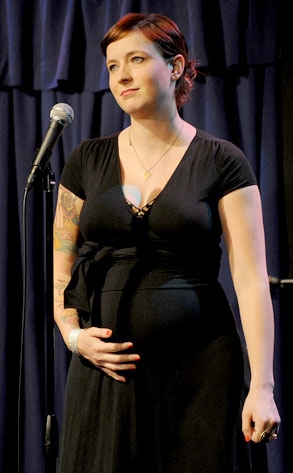 Jason Merritt/Getty Images
It must be Twofer Tuesday at Diablo Cody's house.
The Oscar-winning Juno screenwriter has made some serious status changes to her social media networks. She's both married and pregnant these days, her rep confirms to E! News.
And it turns out the lucky guy is Chelsea Lately staffer Dan Maurio!
"I'm not 'secretly married,' "Cody tweeted today. "I married Dan last summer. Took wedding photos in Times Square, which is pretty much the opposite of secretive."
But first, she happily shared her baby news via Twitter.
"Thanks for the congrats on my fetus," she wrote. "No secrets here; just thought it would be fun to see how big I could get before someone noticed."
And Maurio doesn't seem to mind that he's been outed as Cody's main man.
"She's a great lady to make a fetus with," he tells E! News.
Are they the perfect couple, or what?