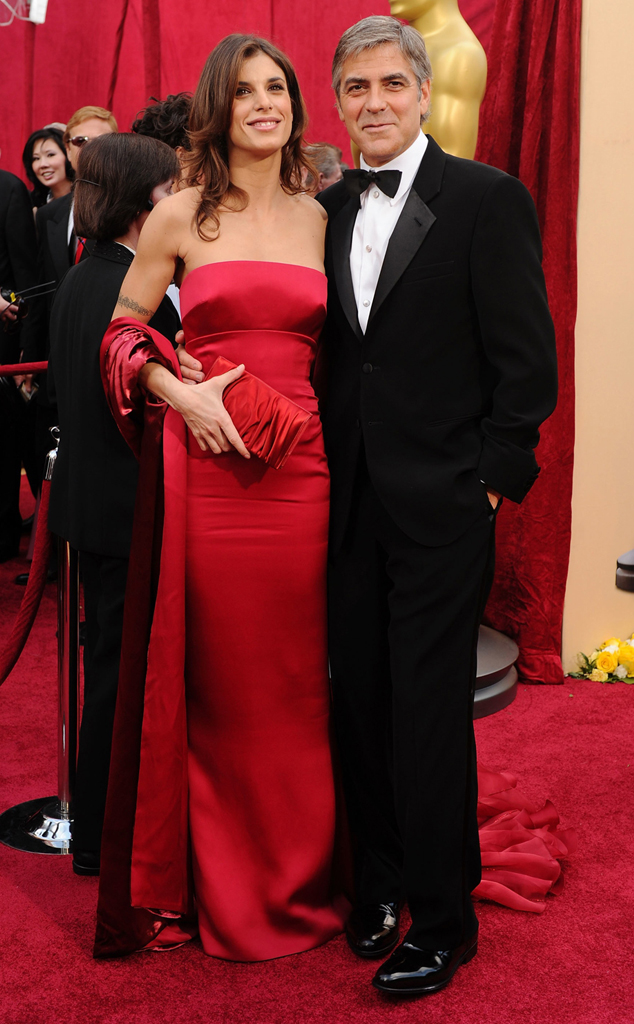 Alberto E. Rodriguez/Getty Images
Contrary to what you may have heard today, it looks like Up in the Air star George Clooney's relationship with Elisabetta Canalis is still flying high.
"Once again the story is made up, spread to other outlets and now denied," says Clooney in a statement released by his rep regarding split rumors.
And leave it to the actor to throw in a little bit of that charming wit we all know and love.
"But don't let facts get in the way of a good story," he added.
Speaking of facts, it was only five days ago that Canalis was spotted visiting Clooney on the Maui set of his upcoming film, The Descendants.