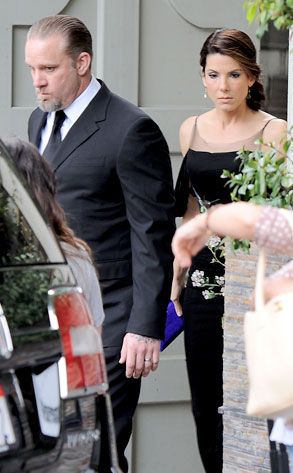 DC Hunter, PacificCoastNews.com
It's usually only a matter of time before a celebrity sex scandal turns into a celebrity sex tape scandal. Sadly, Sandra Bullock's time has come.
Although in that regard, her seemingly continuous tale of woe has a, um, happy ending, as the actress today flatly denied the simmering and often über-graphic reports that she and Jesse James ever got frisky with a camcorder.
"There is no sex tape," she told People. "There never has been one and there never will be one."
That clears Bullock. But what about James' alleged dirty dozen?