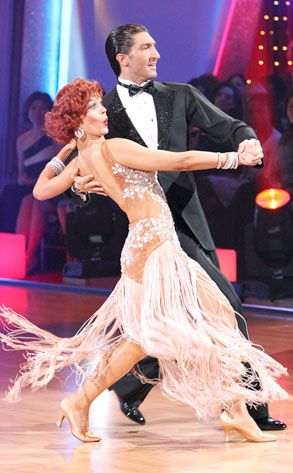 ABC/ADAM LARKEY
Things are getting really freaky for Evan Lysacek and his broken toes.
"Someone set up a Twitter page for my toes," Lysacek told me earlier today. "Evanstoe tweets more times a day than I do!"
While toe tweets may be funny, Lysaceck isn't exactly laughing about the piggies he injured during his Dancing With the Stars training. "They hurt," the Olympic gold medalist said. "It's a throbbing pain, which doesn't feel good, but at the same time I'm not going to let it affect me too much."
What do doctors have to say about the injury? Read on to find out…