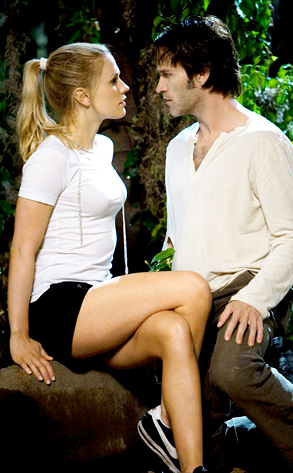 Jaimie Trueblood / HBO
True Blood: 3-D is so last year. Now, it's all about graphic novels. HBO and IDW Publishing will premiere an all-new comic book series based on True Blood at this year's Comic-Con. As if you needed yet another reason to get your geek on in San Diego. Readers can look forward to new storylines for Sookie and the gang, and probably the hottest hand-drawn scenes ever. We bet Jason Stackhouse's (Ryan Kwanten) abs are just as beautiful in cartoon form. Check out this message from creator and executive producer Alan Ball, and get ready for the season three premiere of True Blood June 13!
We've also got scoop for you Gleeks, and those who are anxiously awaiting the return of Jersey Shore. Anyone? Oh, don't lie...