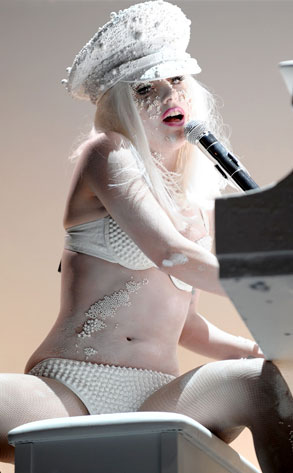 Dimitrios Kambouris/Getty Images
Chicago is Lady Gaga's kind of town. And Lollapalooza is apparently her kind of festival.
The "Telephone" superstar is leading the pack of more than 130 musicians, bands and DJs set to perform at this year's Lollapalooza festival, taking place in Chi-town Aug. 6-8.
Joining the Little Monsters ringleader is Green Day, Arcade Fire, Soundgarden—performing live for the first time since reuniting last year—The Strokes, MGMT, Cypress Hill, Phoenix, Spoon and the nation's leading naturist, Erykah Badu, among, well, about 120 others.
This year's eclectic group of performers lives up to the fest's traditionally genre-spanning lineup, and tickets for the three-day listening party (as well as the full rundown of acts) can be seen on the official Lollapalooza site.