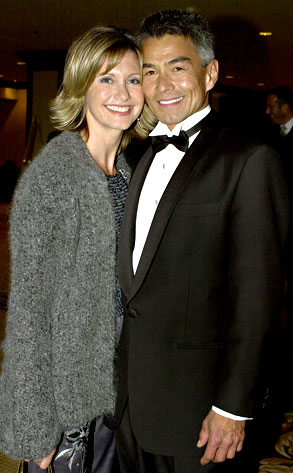 Newsmakers/Getty Images
He wasn't in Xanadu, that's for sure.
After mysteriously vanishing from a 2005 fishing trip off the California coast and presumed dead, Olivia Newton-John's ex-paramour Patrick McDermott has been discovered alive and well and living in Mexico.
A group of private eyes hired by Dateline NBC and led by Texas-based snoop Philip Klein were able to track down the Korean-American lighting technician after noticing a cluster of IP addresses from the Mexican-Pacific coast near Puerta Vallarta logging onto the website giving updates on McDermott's presumed whereabouts.