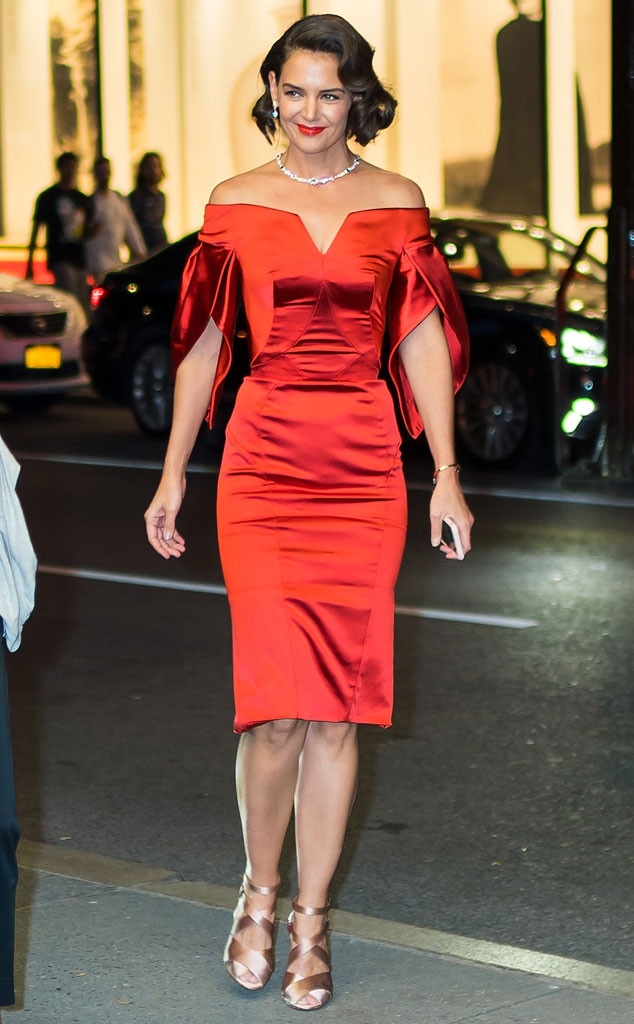 Gotham/GC Images
Pictures of baby ballet classes are adorable enough as it is. Add celebrity kids and you might just have to pinch your computer monitor!
How cool is it that Katie Holmes, Nicole Richie and Isla Fisher all had their little ones in such a cultured activity this week? Suri, Harlow and Olive are tutu cute in their pink chiffon and tights. It's enough to make grandpa Lionel sing!
And apparently they're hitting their pliès, tendus and arabesques so hard that they're too tuckered out to walk on their own. It's cool, though—moms make great pas de deux partners.
They might be too young for Mary Murphy's hot tamale train, but we'll bet they have seats on the cute caboose.