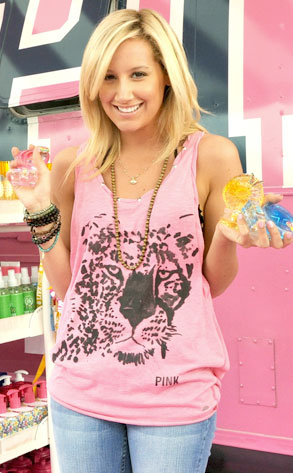 Courtesy of Manny Hernandez
It's High School Musical minus the high school...and most of the stars.
While Zac Efron and other key castmembers try to matriculate to more adult roles, the Mouse House remains hell-bent on milking every dime out of its megahit franchise, recruiting Ashley Tisdale to front a new sequel, Sharpay's Fabulous Adventure.
The new original movie will see the 24-year-old actress reprise her role as the diva-esque drama queen (she's the sole returning HSM player) and lead a new cast of unknowns, who will be earning much less than the pop princess. Tisdale is also aboard as executive producer. Shooting starts this summer for a 2011 premiere.
What passes for a plot finds Sharpay (accompanied by her dog, Boi) making her way from East High to Broadway, where she meets her match in a rival starlet. Singing, dancing and endless commercial tie-ins ensue.