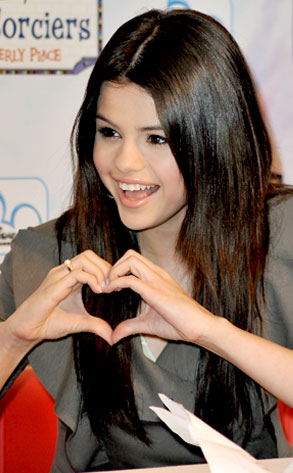 Pascal Le Segretain/Getty Images
Dear Ted:
It seems that stars like Selena Gomez, Ashley Tisdale and Vanessa Hudgens are pretty down-to-earth and cool. Are they actually as sweet as they seem? I think there has to be something there that Vanessa and Zac manage to keep a high-profile romance pretty under wraps.
—Cam
Dear Mickey Mouse Club:
Sure, all the girls you mentioned are pretty sweet—tho, V.H. has a splash of diva mixed in—but Disney definitely amps that saccharine stuff up to their benefit. Especially with Miley distancing herself from her Disney roots, the company seems to be pushing supersmiley and never controversial teens—à la Demi and Joe.
Dear Ted:
It goes without saying that the Jackles duo, Jensen Ackles and Jared Padalecki are the best of friends at the very least, but what about their ladies, Danneel Harris and Genevieve Cortese? It used to be that these two were almost as chummy as their guys, what with sharing clothes and hanging out either with or without their more famous S.O.s. Now it seems like girl times are over, and even when there's an event that should be an opportunity for the couples to get together, if one woman is there the other is conspicuously absent. Is this just a coincidence or have the two women developed an aversion to being in the same room together? And if that's so, why, and more importantly how are Jackles going to manage any bonding of their own if they can't send the girls off to keep each other company while they do it?
—W
Dear Disappearing Danneel:
Besides the announcement that she'll be donning scrubs to play a doctor in a sexy new TV show, D.H. has kind of been off the radar, huh? Do you think Jensen told her to shut the hell up? Hopefully not—love how much the babe blabs!
Dear Ted:
Regarding your last B.V., could Jimmy Fallon be Moisty Mohr? I certainly hope he's not, because he's made such a great name for himself from SNL to having his own show.
—D