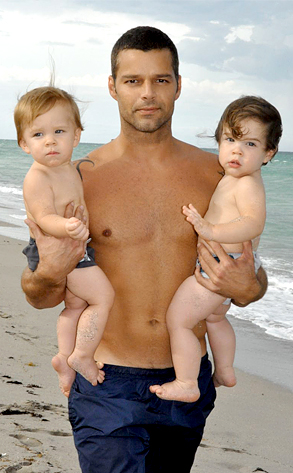 Pablo Alfaro
Yesterday, Ricky Martin—the man who had millions of ladies dripping sweat as they shook their bon bons—came out as a "fortunate homosexual man" via a letter on his official website.
The Latin sensation's coming out party could have been big, controversial news, but the general reception was that the announcement was no big deal, tho people were quick to chime in with a congrats. Us, too!
So if Ricky could come out of the closet so successfully, why are Toothy Tile and the like afraid to admit they're gay?