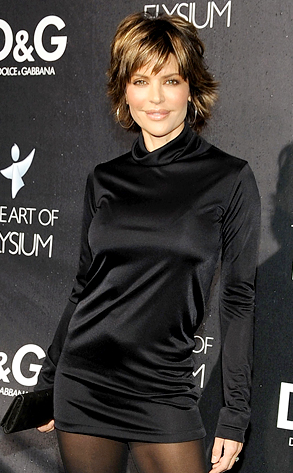 Jordan Strauss/Getty Images
Watch out, Joel McHale—the Real Housewives are invading Community.
We just hit the set and learned that Lisa Rinna will pop up on the recently renewed NBC seriesApril 29, and she's loving every minute of her over-the-top gig. "I'm Shantal, a Real Housewife of Greendale County, I guess you could say," Lisa tells us.
Funny enough, Lisa is the first to admit her character is not such a stretch from, well, herself...