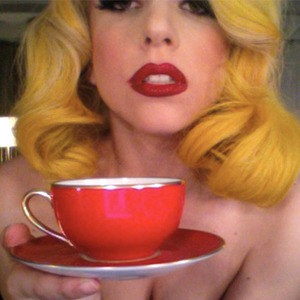 twitter.com/ladygaga
When life is one big costume party, whaddya do to shake things up? Pose without clothes on, of course!
Lady Gaga took to Twitter Sunday to celebrate her 24th birthday seemingly naked and holding a "communist-red teacup" that she declared the "perfect Birthday gift."
We love the overshare, but just wish she hadn't started calling herself Mother Monster, it makes staring at this naked pic awfully uncomfortable!