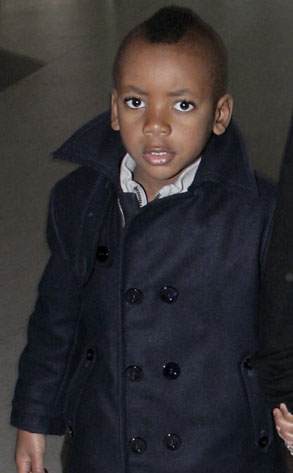 INFphoto.com
It looks like somebody's tyke has taken a page from the Maddox Jolie-Pitt how-to-be-hip-and-steal-the-spotlight handbook.
Which, of course, is not an easy thing to do if your mom happens to be a legendary pop icon known the world over.
But sure enough, that is exactly what this mod little man has managed to pull off thanks to a cool new Mohawk.
So who is it?