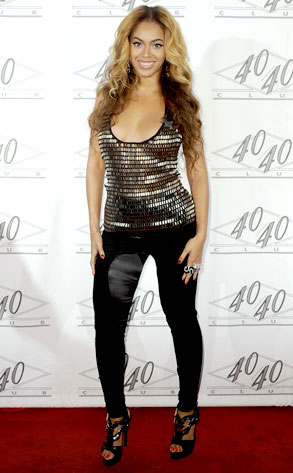 Rob Loud/Getty Images
Beyoncé doesn't seem to have a baby on board.
On Friday, blogs were buzzing that the singer was pregnant. Sources told E! News it wasn't true, and this weekend she seems to have proven it.
After hubby Jay-Z's Vegas concert at the Pearl Theater in the Palms Hotel Saturday, Beyoncé knocked back glasses of champagne with Jay and his entourage at Tao.
They toasted with Hova's own label, Ace of Spades bubbly, during a private celebration dinner before popping more bottles in the club...