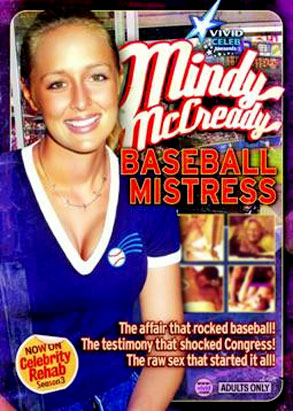 Vivid
Mindy McCready is joining the esteemed ranks of Paris Hilton, Kim Kardashian, Colin Farrell, Pamela Anderson and that drunk girl you went to college with.
Yep, her sex tape is about to go public.
Synonymous-with-classy porn purveyors Vivid Entertainment have set an April 19 release date for Mindy McCready, Baseball Mistress, the perpetually troubled country warbler's XXX debut.
For those into such things, the video features McCready and a boyfriend named "Peter" (their quotes, not ours), and in addition to the hour-long, um, action, boasts a running narrative by McCready about previous conquests Alan Jackson, Dean Cain and, most infamously, Roger Clemens.
As no lawsuit has been filed over the footage, we're guessing McCready has approved the tape's release. Though really, a minor detail like consent has never stopped Vivid before.