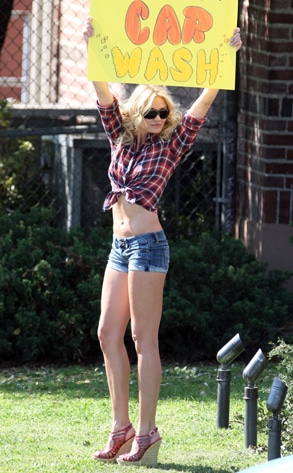 Fame Pitcures
There's definitely something about this actress.
Case in point? The sight of her stepping out this weekend in a pair of short-shorts that would make even Daisy Duke blush.
No, it's not Jessica Simpson shooting a Hazzard sequel. Nor is it Pamela Anderson attempting, yet again, to try and shock us.
It's none other than Cameron Diaz, reminding us why Charlie made her one of his angels while shooting a scene in L.A. for the movie Bad Teacher, costarring Justin Timberlake.
Hmmm, think Jessica Biel is still "superexcited" about her man working with his ex?
________
Check out other stars showing off a little flesh in our Celebrity Skin gallery.