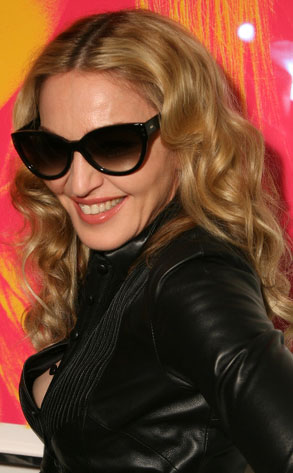 Courtesy Berliner Phototography
Madonna is reportedly moving back to England to film a movie. United States: 1, England: 0.
I think this is wonderful news. In fact, I haven't heard news as pleasing as this since Rush Limbaugh pledged to leave the U.S. if the health-care bill went through. Let's just hope Madonna is more true…or True Blue…to her word.
She is also said to be bringing her children with her, so that's good news for Guy Ritchie...unless the "children" also includes Jesus Luz.
In the past, Madonna has said that she fell out of love with the U.K. because she didn't like her British nickname, "Madge." She couldn't have been much happier when she found out her Chelsea Lately nickname is "Vadge."