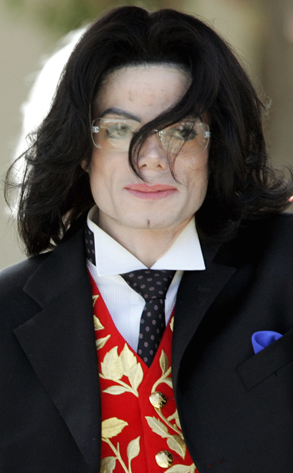 AP Photo/Reed Saxon
The postmortem on Michael Jackson confirmed that the singer was suffering from a disease that attacks skin pigment, creating smooth white patches where there once was deeper color.
But, apparently, Jackson wasn't one for patches.
A search of the Beverly Hills residence he was renting when he died June 25 turned up 18 tubes of Benoquin, a skin-whitening cream commonly prescribed to those suffering from Jackson's condition, vitiligo, to lighten the normal skin surrounding the affected areas.
Investigators also found 19 tubes of the skin-bleaching agent hydroquinone and an empty bag with a sodium chloride I.V. drip, which is used as a general anesthetic, according to newly released search-warrant documents obtained by E! News.