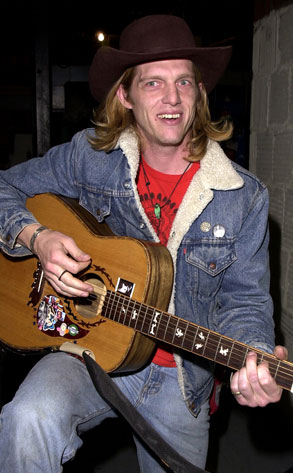 Jeff Vespa/Getty Images
Maybe he would have been better off sticking to his bike.
David Rainey, much better known as Puck from The Real World's seminal San Francisco season, remains hospitalized and unable to speak after getting into a serious car crash with 8-year-old son Bogart in San Diego last Friday.
"The initial fear was that Bogart was in worse shape and may not live, but he has fully recovered and back home as of today," rep Michael Martin tells E! News.
"Puck is in much worse shape and still in the hospital and can't even speak."
According to Martin's blog, Puck has "had several surgeries most prominently for his neck."
So what happened?