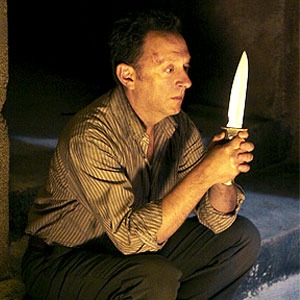 ABC/MARIO PEREZ
Michael Emerson gets beat up a lot playing Ben Linus on Lost.
So much so that when friends recently saw the Emmy winner sporting a major bruise in Hawaii, they thought it was fake and possibly just some leftover makeup from a day of shooting.
But, no, it was real. What happened? Read on for the painful details.
"He has a huge shiner on his right eye!" a source reports. "Apparently, he has a fight scene and the choreography when slightly awry. One of his costars actually connected with Michael's face and gave him a huge black eye."
You'd think the real-life injury would be incorporated into the Lost storyline, but our source said, "Michael joked that the makeup department now has to hide his black eye every day instead of creating one."