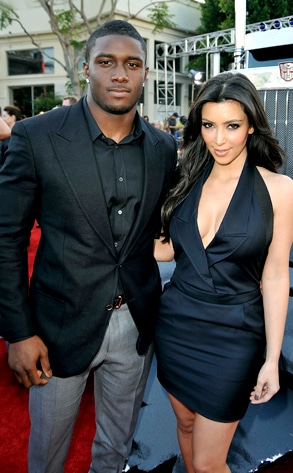 Kevin Winter/Getty Images
Kim's fame and crazy busy schedule have been an ongoing source of conflict for the couple, who reunited last August after a quick breakup.
Reggie always had trouble with the spotlight, our source tells us.
Regardless, she was by his side as he won the Super Bowl with the New Orleans Saints, and they recently vacationed together in Costa Rica.
However, the couple—who first began dating in 2007—mutually decided to part ways a few days ago and have agreed not to discuss the split in public, says our source.
But another reunion between the couple isn't completely out of the question.
They do truly love each other and there's no bad blood, says the insider, who adds that they're even open to the idea of reconciling down the road, but need to be apart right now.