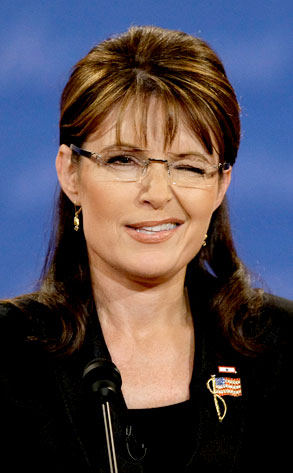 AP Photo/J. Scott Applewhite
You don't have to have Russia in your sights to be able to spot this (nearly) done deal.
The nation's foremost chillbilly is edging ever closer to adding "TV star" to her résumé, as Sarah Palin's Alaska has found a cable backer.
According to both the Hollywood Reporter and Variety, Discovery has beaten out A&E for the privilege of airing the travelogue, with a formal announcement expected soon. It's not certain which Discovery-owned channel the docuseries will land on, but the housewife-friendly TLC has reportedly emerged as the leading candidate—meaning we could soon learn whether the universe can handle the Palins and Gosselins on the same network.
No word on how much Discovery is paying for Palin's services, but she was seeking a whopping $1.2 million per episode, guaranteeing the show a place in the history books as one of the most expensive nature series ever produced.
And believe us, you haven't lived until you've seen wolves and moose hunted in HD.