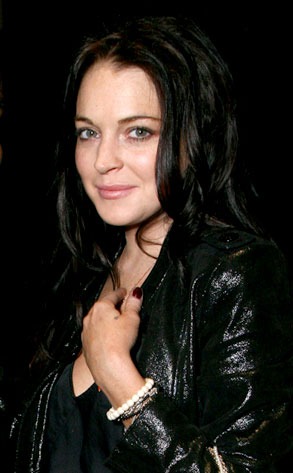 Alex Berliner
Let's hope for Lindsay Lohan's sake she has better luck than Jon Gosselin working with the folks over at Ed Hardy.
A source exclusively reveals to us that Linds is in talks with the L.A.-based clothing company to launch a new line of handbags...
"Lindsay and the design team at Ed Hardy have mutual friends, and they knew she was interested in looking for a handbag license and partner," our source says. "They thought she'd be a good fit and so did she."
So far, it sounds like the collaboration is running smoothly. "As of last week, there are three collections in development and numerous more are expected," our source says. "Lindsay is very directly involved with the project, and she's always pulling things online and from magazines for ideas."
This isn't Lohan's first involvement in the handbag business. In 2007, she was the celeb face of Jill Stuart handbags, and in 2004, she did the same for Dooney & Bourke.
She currently has her own line of leggings, labeled 6126, and self-tanning products called Sevin Nyne. In a less successful venture, she was canned earlier this month by Emanuel Ungaro after serving as its artistic director for just one horribly received collection.
No word yet on when the Lohan-Ed Hardy collaboration will be released.
________
Speaking of fashion, get the latest on Kimora Lee Simmons right here.