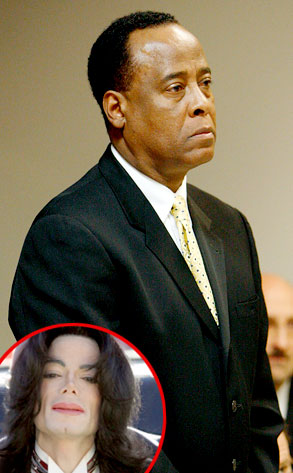 AP Photo/Isaac Brekken; Pool Photographer/Getty Images
Yikes.
Michael Jackson's private physician, Conrad Murray, was performing CPR on the dying pop star but stopped to gather up various drug vials, according to an account given to investigators by a Jackson employee called to his boss's room while Murray was working on him.
Per court documents released Monday, logistics director Alberto Alvarez told authorities that he went into Jackson's room and witnessed a disturbing scene: Jackson lying there, eyes open but not moving, exhibiting no signs of life, an IV sticking out of his leg.
Murray was frantically trying to resuscitate Jackson, Alvarez said, according to the filing, but didn't tell him to call paramedics until the vials had been stashed away.
As far as the prosecutors who want to convict Murray of manslaughter are concerned, this is damning info, but the doc's attorney is already raring to tear Alvarez's statement to pieces.