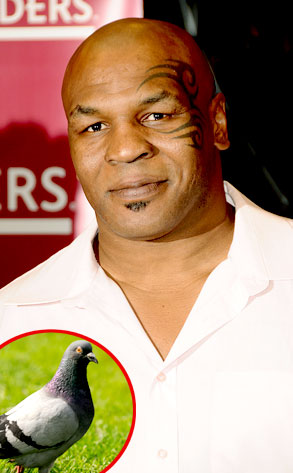 Jason LaVeris/Getty Images
Let's be honest—Mike Tyson and PETA really were never meant to be friends. One bites ears and the other always wants to be heard.
The People for Ethical Treatment of Animals are especially up in arms lately about the boxer's new show with Animal Planet, Taking on Tyson, which features pigeon races. Needless to say, such a concept really ruffles their feathers.
"It is inherently cruel," PETA general counsel Jeffrey Kerr says in a statement. "The birds often end up lost in storms, being injured or just becoming so exhausted that they're unable to fly."
Upsetting them further is the idea that the birds will be used for gambling—something Animal Planet vehemently denies.