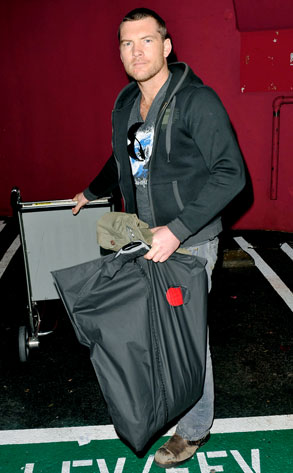 INFphoto.com
Did Avatar hottie Sam Worthington buy a badass motorcycle to match his new action hero heartthrob persona?
Nope (tho we kind of think it would be totally sexy!) The strapping hunk—who tends to prefer a dressed-down Joe Schmoe look off the set—was spotted walking his regular ole bicycle down the street in West Hollywood.
But S.W. drew attention in another way, and our sneaky WeHo spy says an ambulance almost had to be called the scene.
What the heck went down?