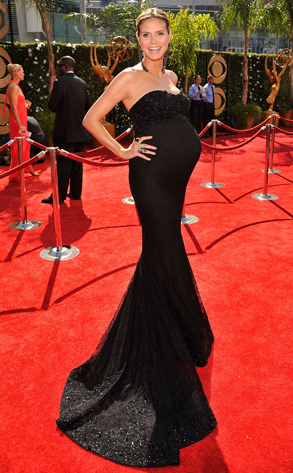 Matthew Imaging/Getty Images
Some women love shopping, Heidi Klum loves having babies.
"I always love being pregnant," the 36-year-old mommy of four gushed to us this morning at the I Heart Diet Coke and The Heart Truth pop-up store in Santa Monica. "I love everything about it. I love going to the hospital and having babies, I love everything."
So how many more celebuspawn are she and music superstar hubby Seal planning on?