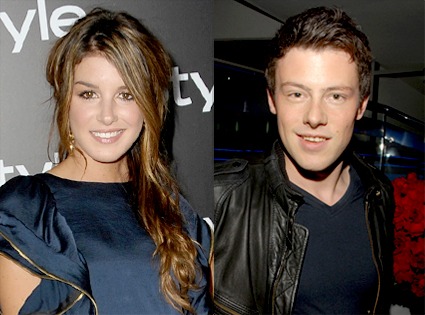 Jordan Strauss/Getty Images; Mark Sullivan/Getty Images
90210's Shenae Grimes hails from Canada, but she's not familiar with fellow Canuck Cory Monteith...or the hit show he's on, for that matter.
Shenae was on hand at the Beverly Hilton for the A Night at Sardi's benefit Thursday, which Cory was slated to attend as well.
Being that they both hail from our northern neighbor, I asked if she ever bonds over the Great White North with Cory.
"Who?" she asked, when I said his name. "God, I wish I knew who that was!"
She also confessed she's never watched Glee...
"I've never gotten to see Glee," she added.
Sorry but if Oprah and the Obamas are tuning in to the Fox show, shouldn't we all?
Of course, she has been busy shooting her own show and working on a photography exhibit, which she'll debut later this month.
But still, someone should introduce these two. Wouldn't they make a cute Canadian couple?