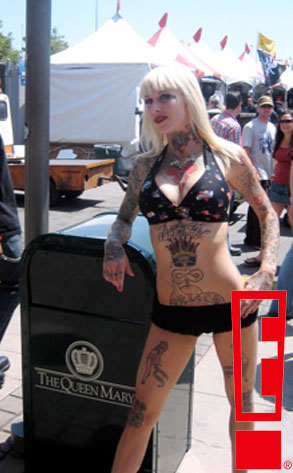 E! Networks
We're about to see just how much legal counsel that reported $30,000 can buy.
While Michelle "Bombshell" McGee clearly had no problem cashing in on her alleged affair with Sandra Bullock's hubby, Jesse James, it seems she may not have fully thought through the repercussions of pimping out such personal information.
McGee's ex-husband, emboldened by her made-for-the-tabloids story, turned up in San Diego court this morning, to file an emergency motion seeking full-time custody of Avery.
For those keeping track at home, Avery would be the former couple's 5-year-old son, not McGee's stripper alter ego.
"I've known about all this, everything. I think it's a horrible thing for a person to do," Ronald Shane Modica exclusively tells E! News. "She told me she's made the money and she's planning on taking off so I'm like, 'What do I do?' "