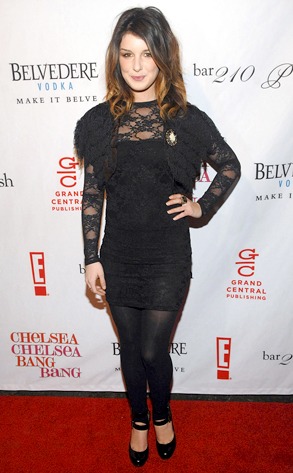 Duffy-Marie Arnoult/Getty Images
Would you think less of me if I told you that the best TV screeners I've seen all month were for the upcoming episodes of the CW's 90210?
If so, pretend I'm talking about Lost or The Office or something, and try to read on even if you're not a fan, 'cause although 90210 got off to a slow start, it is kicking some serious (Brazilian butt-lifted) gluteous maximus in its current second season. And it's only getting better.
Wanna know why you should consider watching again if you haven't been, and what lies ahead if you're already a fan? Here's the scoop from the episodes we've stolen a peek at—and from 90210 star Shenae Grimes...
The Best Is Yet to Come: Since Annalynne McCord already planted the bug in our ear about the beyond horrible thing that happens to her character, Naomi, in this season's finale, we thought we'd fill you in on what Shenae Grimes told us at Thursday night's What Goes Around Comes Around Fall Launch party.
"The finale is so shocking that you'll never see it coming," she teases. "If I say anything at all, it will just give it away. I don't want to spoil it, because it's the best episode we've put out there so far—much more jaw-dropping if it can go there." This coming from the girl whose character ran over a guy and left him for dead? Yep! "I did a hit-and-run, so you wouldn't think it could get much worse, [but] it's going to give everyone a new leaf to turn when we're back next season."
________
Have a burning question about your favorite TV series? Email tvdiva@eonline.com for answers!