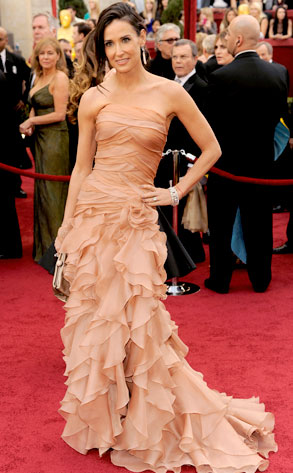 AP Photo/Chris Pizzello
Demi Moore and her secret weapon are saving lives one tweet at a time!
The actress is among those credited with preventing yet another suicide late last night, thanks to Twitter.
When a young man from Casselberry, Fla., just north of Orlando, wrote of his plans to hang himself, she responded immediately, "R U rlly asking 4 help?" The man proceeded to send several more messages to the actress.
The Seminole County Sheriff's Office tells the Orlando Sentinel that it received two calls from the West Coast about the suicide threat. While Moore's reps have yet to react or confirm that she made one of those calls, one of them was most likely My Big Fat Greek Wedding star Nia Vardalos.